HR Training & Conferences….
that you'll never forget!!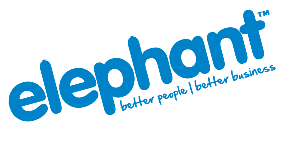 Elephant Group started in New Zealand in 2006, providing practical HR training and events. Over the years we have trained thousands of HR people with our webinars, conferences, workshops and programmes.
In 2016 we expanded into the UK, with the first HR Advisors Conference in London and launching the Management Bites training programme for managers.
Operational HR Webinars
Our Refresh HR webinars are around 45 minutes and cover all the key areas of operational HR. They include quizzes to test your knowledge as well as practical examples and case law of how each area works in real life.
find out more
Strategic HR Webinars
Our Advanced HR webinars cover strategic areas of HR and are for those in HR Consultant or Business Partner roles. They include practical examples of how to plan and implement in the workplace.
find out more
Find out more
Elephant Group UK
International House, 24 Holborn Viaduct, London EC1A 2BN.
Email: To email us click here.
To visit our NZ Website click here.
Employment Bites is a practical, how to guide for anyone who works in HR. You'll find information about every area of HR and how to make your company more effective and a great place to work. Employment Bites is split into 21 easy-to-manage bite-sized chunks, each one dealing with one particular area of HR
Looking for a practical book about how to deliver HR?
Wanting some practical training for your managers?
Management Bites training is here to help!
With workshops you can purchase off the shelf, or facilitators who can come and run a session, or on demand webinars that your managers can watch when they want - the Management Bites programme provides practical people management training.
Find out more
We work to support HR professionals with training and conferences that you'll never forget (which is where our name came from)! You can find out more about this below.
We also run the Management Bites programme to help managers manage their teams more effectively.
The Elephant Group UK Story