Here's what others have said about attending:
I loved the opportunity to talk to other HR Advisors about the issues they face in their organisations and understand what other things are out there.
This is a must-go-to event if you're an HR
Admin/Coord/Advisor... lots of career tips, inspiration from HR leaders on their personal career journey, additional perks of interaction from other HR pro's/networking to build relationships.
All topics were very relevant, was a great way to meet people in the same or similar roles and the workshops were delivered well. I absolutely loved this conference!
The Elephant team did a brilliant job in sourcing top-notch speakers, preparing high-quality workshops and the sessions were pitched at just the right level for us HRAs. Really impressed and can't wait to come along to future sessions with you guys!
This was one of the best conferences I have been too as the interactive workshops were long enough to be applied to a very small project. Such really interesting topics were very hard to choose, final choice came down to what I need to know about right now!
The history of the Conference
In January 2014 we ran the inaugural HR Advisors Conference. We know it's a difficult role to juggle and we thought it was time there was a conference to support those in an HRA role. The 75 HRA's who attended said it was a brilliant two days and they got a huge amount of practical tips and techniques as well as inspiration and ideas to use back on the job.
In 2015 we focused on how you become operationally strategic and really add value and had another fantastic two days of learning's, inspiration and discussion in both Auckland and Wellington. For 2016 our theme was Culture Champions. While the senior leadership team might set the direction for the business, it's line managers and HR Advisors who have the most impact on culture and we explored how HRA's can do this and we ran the conference in Wellington and Auckland, NZ as well as in London, UK.
Melbourne
Tuesday 10 and Wednesday 11
OCTOBER 2017
What's the focus for 2017?
20 years ago Personnel changed to HR. Recently HR has started to transform again and HR Advisors roles are going to morph too – with new business models changing how we work, technology and systems taking reactive work away and silo's breaking down between talent, capability and learning.


We believe the HR Advisors role is still vital – you are at the coalface of a business advising managers and employees. In 2017 the HRA's conference explores what the 'new' HR Advisors role will look like, and give you practical tools, techniques and ideas to deliver!

AGENDA DAY 1
Conference Start 9am
9.15am - 10.45am: The evolving role of an HR Advisor. In this first session Angela Atkins will present on what skills you'll need, responsibilities to take and tools to use to deliver effectively. You'll get the chance to discuss what areas you're concerned about changing most and how you can deal with these concerns!
Morning tea 10.45 to 11.15am
11.15am - 12.30pm: Your HR Career Path. In each city we have an awesome panel of experienced HR Managers and HR Directors who will share their career paths and what you can do to develop yourself for the future.
LUNCH 12.30 to 1.15pm
1.15pm - 5pm: Transforming how you find candidates. Many HR Advisors are still responsible for finding new talent. We have several sessions this afternoon focused on recruitment and induction 2.0. You'll hear about:
Finding amazing candidates and the future of recruitment and resourcing

What to consider with global mobility: the future of HR is going to involve bringing more candidates in from overseas. This practical session will cover what you need to consider and how to do it!

Inductionand orientation: what are the new ways of doing this into the future?
5pm: Think Tank followed by drinks and nibbles!
AGENDA DAY 2
Conference Start 9am
9 - 10.45am: Getting employment law advice right. We start off day 2 looking at the foundations of HR advisory work - employment legisation! We will cover:
Working through disciplinary procedures: recent cases that you need to know about to ensure you advise managers correctly

Being involved in restructuring: the case law around the steps to take

An interactive session to hone your skills on how you can handle disciplinary meetings, investigation and help people through a change process.
Morning tea 10.45 to 11.15am
11am - 11.45am: Thinking Strategically and working with your business: In this session you'll hear from an HR Business Partner who has worked around the world and won awards from the managers she supports.
11.45am - 1pm: Innovation and workplace trends: This session before lunch will take you on an amazing journey of what's happening out there with technology and innovation. You'll get to consider what trends will impact your business and leave with a toolkit of new ideas for you and your HR team to deliver in all new ways.
LUNCH 1 - 2pm
2 - 3:30pm: Your path to HR Success. Dr David Keane was a stand out presenter from our last conference and has agreed to return and share some amazing tips on how you can be as successful as you want to be.
3.30 - 4pm: Think Tank & Action Plan. To finish we will discuss what options you can take from the conference and give you some final tools to use to get the actions you want, across the line.
4pm: Conference close.
Who you'll hear present
We have a fantastic line up of inspiring and knowledgeable HR Directors and HR Business Partners, employment lawyers and other experts to share practical tips and techniques that you can use back on the job! You'll hear from:
Angela Atkins, People & Learning Director, Elephant Group NZ & UK
Angela has worked in HR and Learning & Development for 20 years within the local government, retail, tertiary and financial services sectors.
Angela co-founded Elephant in 2006, to provide unforgettable HR training for HR people. Over the years Elephant has expanded into HR consulting, run the Management Bites programme and is now part of Elephant Group International - operating in the UK.
She is the best selling author of Management Bites, Employment Bites and Training Bites. She has also written the HR Career Guide and is working on her next 2 books: The HR Game Changer and Safety Bites. Angela is passionate about helping HR people and managers and has trained and presented to many thousands of people globally!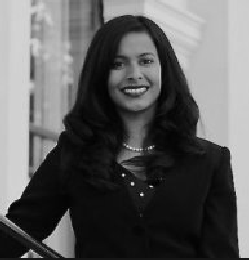 Mehreen Ahmed
HR Business Partner, Melbourne Metro Trains
For the past decade Mehreen has worked as an HR Business Partner or Change Specialist, providing strategic advice to executive and senior leaders on talent management, employee engagement and recognition and transformational change; including creating collaborative and innovative cultures.
Mehreen's roles include HR Business Partner and HR Advisor roles around the world, in a varieity of different industries and companies including ESSSuper, Origin Energy, Victoria University, QBE and Lexis Nexis (while working in the UK), Bank of New Zealand, Ports of Auckland, Auckland City Council and Maersk (which based in New Zealand). She strongly believes in partnering with the business and being seen as an advocate for HR needs, to deliver strong organisational results.
Alla Keogh
General Mangaer, People &
Performance, MYOB
Alla is a people professional with a passion for technology and a particular interest in online companies. She has over 20 years experience in Services, Consulting and IT sectors in both Listed and Private companies as well as Partnerships. Her areas of specialisation are HR Strategy & Planning, change management, M&A, talent management, organisational & leadership development, and employee experience & employee engagement.
Her career has included senior HR roles at University of Melbourne, iSelect, Deloitte, Unisys and Anderson Business Consulting. Alla says her current role involves creating awesome places to work and leading one of Australia's Most Innovative HR Teams @MYOB.
Dr David Keane
The Art of
Deliberate Success
Dr David Keane is an international speaker, author, and coach who has devoted 25 years to helping create workplaces that bring out the very best in people both in their professional and personal lives.
He is the creator of The Art of Deliberate Success workshop and coaching programme which has been delivered to over 2,000 people worldwide. The programme teaches what it takes to be extra-ordinarily successful and has been running for several years in organisations such as Deloitte, Downer Construction, Kiwibank, Transpower and many government departments.
In his most recent book, The Art of Deliberate Success: Transform Your Professional and Personal Life, David describes what it is that successful people do that others don't.
Hassanah Rudd
Australian Recruitment Manager, Fletcher Building
Hassanah is a highly experienced, driven and successful Senior Talent Sourcing Manager, with over 15 years in the recruitment field, and a specialisation in corporate and finance sectors. With a proven ability to lead global strategic sourcing projects, she is able to utilise multiple social media platforms, and actively review existing candidate databases to identify talent that fits the organisations culture.
Her career includes roles with Fletcher Building, Candle NSW, The One Umbrella, Frog Recruitment, Virtue Consulting, Geneva Health Internationa and Hudson. Her writing was featured in the book 'This time it's Personnel' an anthology of 70 HR blogs from around the world. She also serves on two Boards and is as an active member of the New Zealand Institute of Directors. Hassanah describes herself as a Geek at heart, who loves new technology and a mother of three children, which means every suit she owns has mess on.

Elephant News
Our newsletter is loved because we pack it with case law, quizzes & tips - but not too much.
To get a copy each month click here.
Quick Find:
HR Training
HR Consulting/Contracting
SME Business Support
Postal Address:
PO Box 5723,
Wellesley Street,
Auckland 1141

Early Bird tickets are $495.
Tickets close on Friday 28 July 2017
Full priced tickets are $695.
Book 3 people and save 10%.
We also have 5 Not for Profit tickets available. Please contact us first for the price and promo code.
Melbourne Venue: Adina Apartment Hotel,
88 Flinders Street, Melbourne.
Michelle Ridsdale
People & Culture Director, Readify
Michelle is the People & Culture Director for Readify, where she partners closely, as a trusted advisor, with the CEO, the Board and private equity investors to oversee and direct significant and sustainable growth in the business, our teams and our people.
Michelle's career includes senior HR roles with Brooklyn Group, Swinburne University of Technology, KPMG, Watermark, Freehills, Country Road, PwC and Agfa Healthcare. She is also a Business Mentor with the Victorian ICT Network for Women.
Michelle brings a collaborative, people focused approach to lead business initiatives including organisational structures, business transformation and optimisation. No change is sustainable without inspiring people and teams to come on the journey and be part of achieving remarkable success.
Kerrie Blanch
HR Consultant,
Real People Solutions
Real People Solutions is a pragmatic HR consulting business focussed on solving people based problems for small-medium businesses; and establishing/ driving the HR function in larger businesses. We do strategy and execution for or with you!
Kerrie's role involves supporting the cultural development and growth of organisations in the IT / Tele-communications, Renewables and Wireless industries; and coaching executives from varied industries.
Kerrie's HR career includes roles with RFI Industries, UXC, Sydney Ports Corporation, Avery Dennison (where she was based in the UK for 4 years before returning to Australia) and Goodman Fielder.
Kerrie's passion is is helping talent blossom, teams hum and organisations vibrate with energy from awesome leadership, strategy and performance.
.
Register today!
HR Advisors should be recognised and celebrated!
If you've helped deliver a great HR project or know someone who has - enter today!
more information