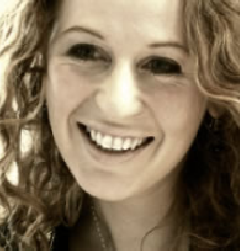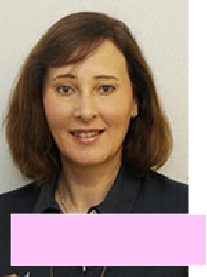 A little bit of history….
In January 2014 we ran the inaugural HR Advisors Conference. We know it's a difficult role to juggle and we thought it was time there was a conference to support those in an HR Advisor role. Conferences shouldn't just be for senior HR people - HR Advisors are the ones in front of managers, and need tools and techniques to use!
And the feedback we've had over the years has been amazing. HRA's have said:
They love meeting others at their level to network and discuss issues with

They love the practical tools and techniques that they can use - no strategic mumbo-jumbo, just real case studies and real ideas

They love checking what they're doing is right and getting new ideas on how to deliver differently

They leave inspired to be a brilliant HR person!
The themes we've covered
2014: Jump start your career! Our first conference looked at the different HR career paths and the skills needed to be a great HRA.
2015: Being operationally strategic super heroes. How can you think strategically in an operational role and be a super hero for your business?
2016: Culture Champions. While the senior leadership team might set the direction for the business, it's line managers and HR Advisors who have the most impact on culture and we explored how HRA's can do this.
2017: HR Advisors of the Future. HR is changing, but what will an HR Advisor look like and what skills, tools and technology will they need to use?
2018: Crazy in Love with HR! For our fifth birthday we're exploring how you make your business fall crazy in love with HR!

Elephant News
Our newsletter is loved because we pack it with case law, quizzes & tips - but not too much.
To get a copy each month click here.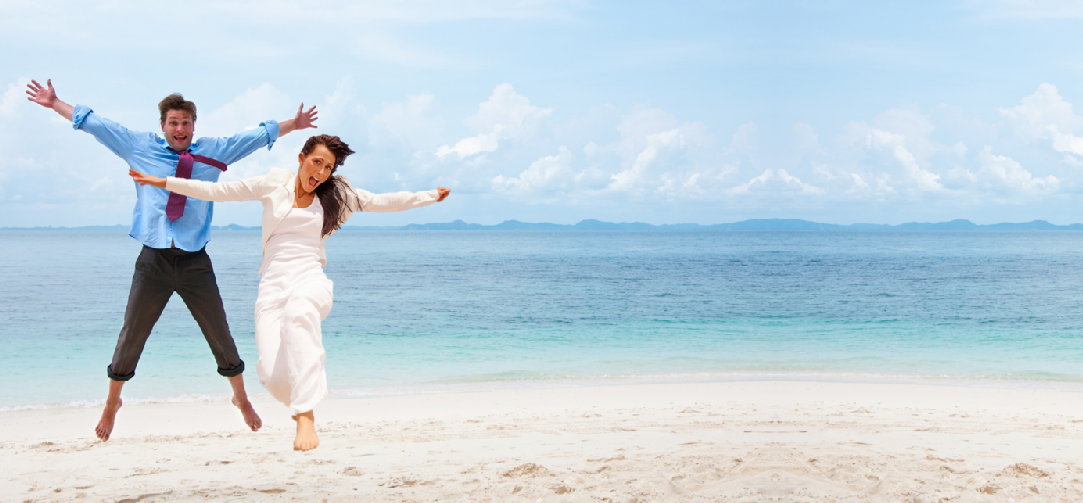 The HR Advisors Conference
For our fifth birthday we're getting
Crazy in love with HR!
Tues 27 & Wed 28 Feb 2018
The HR Advisors Conference gives you practical tools & inspiration if you're in the first few years of your HR career.

The 2014 brochure
Photos from 2014 conference
The 2015 brochure
Photos from Auckland Jan 2015
Wgtn March 2015: Storify
Auckland Feb 2016
Wellington Jan 2016
Read about 2016
Want to see what happened in previous years?
You might also be interested in….
Association of People Professionals
Some of our presenters are on the HR Advisory Panel for APPNZ which is working to charter the HR profession. If you'd like to see what APPNZ is about just click here.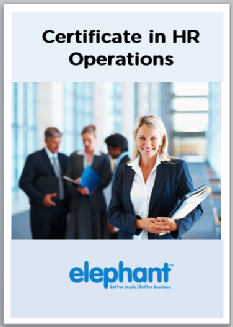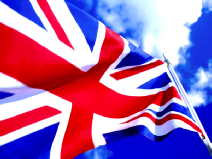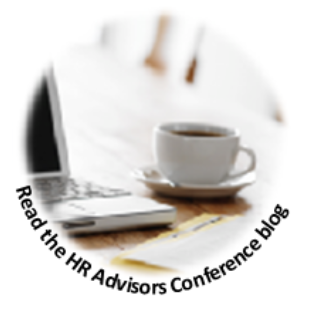 Follow us on Facebook
Keep Updated
Read about 2017
Here's what others have said about attending:
I loved the opportunity to talk to other HR Advisors about the issues they face in their organisations and understand what other things are out there.
This is a must-go-to event if you're an HR
Admin/Coord/Advisor... lots of career tips, inspiration from HR leaders on their personal career journey, additional perks of interaction from other HR pro's/networking to build relationships.
All topics were very relevant, was a great way to meet people in the same or similar roles and the workshops were delivered well. I absolutely loved this conference!
The Elephant team did a brilliant job in sourcing top-notch speakers, preparing high-quality workshops and the sessions were pitched at just the right level for us HRAs. Really impressed and can't wait to come along to future sessions with you guys!
This was one of the best conferences I have been too as the interactive workshops were long enough to be applied to a very small project. Such really interesting topics were very hard to choose, final choice came down to what I need to know about right now!
Super Early Bird tickets close at 5pm Monday 27 November 2018
Early Bird tickets close at 5pm Friday 15 December
Elephant VIP's: You are an Elephant VIP if you've attended one of our conferences before.
APPNZ: For those who are Accredited with the Association of People Professionals.
One discount can be applied per ticket.
Terns & Conditions
Elephant Group reserves the right to amend the conference at any time if required. The up to date programme will be posted here. Once we've received your registration, we will send you a confirmation pack and a payment link. If you are unable to attend and written notification is received by us 4 weeks in advance, you will receive a refund less a 25% cancellation fee. After that, no refunds will be issued. You can substitute your attendance with someone else up to the Friday before the conference. Please email us and let us know. There are no refunds on Super Early bird tickets, however tickets are transferable within your company.
Photography may take place during the conference and these images may be used for future promotion or articles about the conference. By attending the conference, you are giving your consent to be included in these images. Please contact us if this is an issue.
Register today!
Venue: Quality Inn Parnell, Auckland.
Accommodation: Conference attendees can access a special conference rate for staying at the Quality Inn. Alternatively if you would like to add on the Out of Town package which includes a nights accommodation and breakfast for an extra $225 + GST, you can choose this option when you register.
Parking: The Quality Inn has free parking.

Day 1: Tuesday 27 February

Day 2: Wednesday 28 February
9am - 12pm: Becoming an Authentic HR Leader
You can demonstrate HR leadership right from the start of your HR career. Managers who see leadership from their HR team are far more likely to see you as a coach, listen to your advice and manage their teams more effectively. In this morning session you will hear from inspiring HR Leaders about their career paths and how you can become an authentic HR leader.
You'll hear from:
Beth Bundy, Group People & OD Director, AUT

Shirvani Mudaly, Chief People Officer, Yellow

Drew Williams, People, Culture & Systems Manager, Auckland Council

Elizabeth Jeffs, HR Director, Counties Manukau DHB

Molly Workman, Talent & Culture Manager at NZ Lotto

Amanda Parish, HR Manager, Fisher & Paykel Healthcare
You'll also get the opportunity to with these inspiring HR leaders during the morning tea and lunch break to discuss any HR challenges you are facing.
12 - 1pm: Lunch
1 - 4.30pm: Building workplaces that people love
It's not about having slides and pool tables. Making a workplace that your employees and managers love is about the environment, the culture, the HR policies and procedures and how they are recognised and rewarded. In this session you'll hear about some amazing HR initiatives that have created huge engagement. You'll hear real case studies of:
Going paperless and working in an Activities Based Workplace (ABW). Presented by Victoria Petrie, HR Advisor, Trustpower

Employee Experience and Pay transparancy - how to transform your Remuneration and Reward. Presented by Ryan Ghisi, Global People Programmes, Xero

Reinventing performance reviews. Presented by Chris Meade.

Using storytelling to engage people. Presented by Lisa Bell.

And an overview of 5 global companies doing amazing things.....
4.30 - 5pm: The HR Advisors Awards
In this session you'll hear from our finalists for HR Advisor of the Year and get to vote on who you think should win. For more information about how to enter check out the HR Advisors Awards page on this site. HR Advisors may not always be in charge of a project, but they often make it happen and these awards celebrate excellence in delivering HR and overcoming obstacles along the way!
5pm: Day 1 closes!
9am - 10am: Employment Case law update
Every year Angela Evans from LangtonHudsonButcher updates us on key case law or legislation changes that every HR person should know about, and answers any tricky questions you may have!
10 - 10.30am: Morning Tea
10.30am - 12.30pm: You can choose between:
Disciplinary and Dismissals
You don't really want to practise running a disciplinary process or dismissal on a real employee. In this session you'll get to have a go at having actual meetings, writing letters and deciding on the outcome.
This workshop does involve role playing in small groups but we make it a very safe environment to have a go.
You'll also get to ask any weird and wonderful questions and talk about how to overcome other disciplinary challenges.
Clever Communications
Whether it's reports, internal communications, HR letters, policies, procedures, newsletters or presentations, there are many things that HR people need to be able to write well.
In this workshop the team from WRITE will take you through some clever writing techniques to make your managers instantly want to read what you've written!
You'll cover how to structure different writing, use grammar, engage your audience quickly and many more writing tips that will change your communications into being really clever!
12.30 - 1.30pm: Lunch
1.30 - 3.30pm: You can choose between:
Restructuring Challenges
The other area of ER that is challenging when you haven't done it before is running a restructure. In this session you'll cover the steps but more importantly learn to write proposals, plan out your logistics plan and have a go at meeting with an employee to propose a restructure and advise on the decision.
Kick Ass Confidence
Advising managers to do things they don't want to hear about takes courage and confidence, especially if you are a younger women advising older males. In this session you'll learn some key techniques to boost your personal confidence so that you can kick ass when meeting with managers, presenting to a group or challenging what needs to happen.
3.30 - 4pm: Think Tank
In this last session you'll get a chance to discuss challenges, ideas and actions with other attendees and we'll create a think tank map from the conference to help you in the year ahead.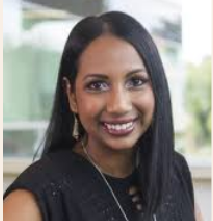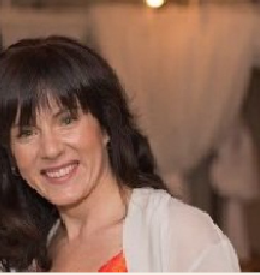 Shirvani Mudaly, Chief People Officer, Yellow
Elizabeth Jeffs, HR Director, Counties Manukau DHB
Ryan Ghisi, Global HR Prorgrammes, Xero
Victoria Petrie, HR Advisor of the Year, TrustPower
Drew Williams, Head of People Ops, Auckland Council

Amanda Parish, HR Leader,
Fisher & Paykel Healthcare
Nikki Peck, HR Consultant, Elephant Group NZ
Beth Bundy, Group People & OD Director, AUT
Angela Evans, Senior Associate, LangtonHudsonButcher

Meet our fabulous sponsors
enable HR is a dynamic HR software solutions for your business. Discover why over 8,000 business use enable HR by clicking here!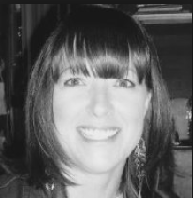 At the conference you'll also get to meet Lisa Bell, GM NZ for enableHR.
Lisa has a strong background in HR and Payroll systems and is happy to show you how systems can help you add value.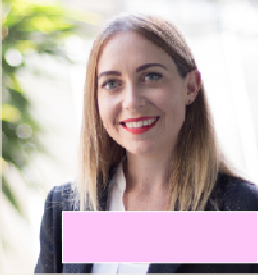 Molly Workman, People & Talent Manager, Lotto NZ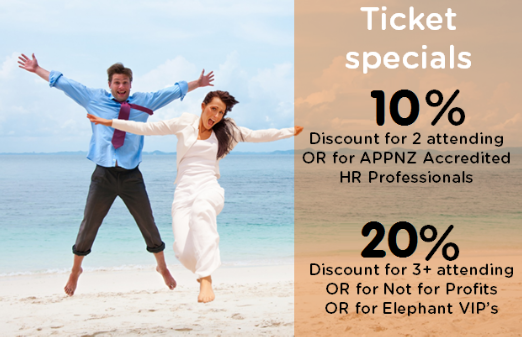 Postal Address:
PO Box 5723, Wellesley Street, Auckland 1141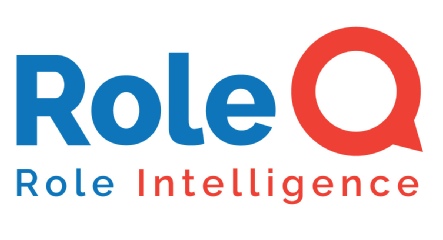 RoleQ is the first digital employee feedback platform that lets you see what's really happening in roles across your organisation and visuall maps it for you. Find out more by clicking here!
At the conference you'll also get to meet Chris Meade from RoleQ. Chris has over 25 year's experience in HR with roles at Fletchers, Waitemata DHB, AFFCO and for 7 years as GM HR at Downers, where she led transformational change.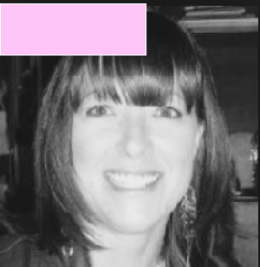 Lisa Bell, GMNZ, enableHR
Chris Meade, Client Director, RoleQ