Boot Camp #1: Mediation Sim
How can you prepare for Mediation without actually attending? By coming to the Mediation Sim boot camp where you'll work through a real case and then attend a mediation simulation with a mediator - to see how it really works and how well you might do to get the right outcomes.
You'll get experience:
Analysing what the issues are

Preparing the paperwork as an employer or employee advocate

Attending the 'mediation' and presenting your case

Negotiating and signing off a settlement
Participants have said that this Boot Camp has given them confidence to deal with mediation effectively - including how to prepare, how to deal with unreasonable or aggressive employment advocates and how to get an appropriate outcome.
HR Business Partner
Boot Camps
Short, sharp workshops
to hone your skills

Elephant News
Our newsletter is loved because we pack it with case law, quizzes & tips - but not too much.
To get a copy each month click here.
Quick Find:
HR Training
HR Consulting/Contracting
SME Business Support
Postal Address:
PO Box 5723,
Wellesley Street,
Auckland 1141
Boot Camp #2: Building High Performing Team
One of the areas that an HRBP can make a significant impact is to help develop the executive and management teams into a high performance level.
This Boot Camp takes you through:
The different team stages

The roles needed in a high performing team

Strategies you can use to develop this in your business
It is based on the concepts of Belbin's HPT model so you will also get to complete a Belbin Team Roles assessment for yourself with a comprehensive individualised report which you'll work through during the Boot Camp.
Boot Camp #3: Performance Coaching
Often in HR we learn to informally coach. This boot camp will teach you the psychology behind coaching and how to set up and run performance coaching effectively.
You will leave understanding how to:
Establish the right expectations

Use coaching principles for developing skills, improvement management and capability and helping with problem solving

Establish trust and confidence

Use powerful questioning techniques

Methods to give feedback and reviewing achievement

Create awareness of areas for development

Building responsibility for improvement
Boot Camp #4: Mindfulness and Resilience
You may have read about it, but this boot camp will give you experience using mindfulness techniques to build your personal resilience.
Practising mindfulness is a mind-body approach to life that helps you to relate to the experiences an HRBP role can throw at you. It involves focusing on your thoughts and feelings to increases your ability to manage difficult situations and make wise choices.
You will leave the workshop with:
Experience using mindfulness tools to develop your own personal resilience and make the right decisions

An understanding of how mindfulness could be used to build culture, capability and resilience in your business
Boot Camp #5: Leading Change
This boot camp gives you experience using specific change tools through a case study so that you are fully prepared to drive change in your business. This boot camp includes watching a pre-boot camp webinar.
You'll leave the session with:
An in depth understanding of different change models and how they work

How HRBP's can own change and create engagement

Techniques to help take people through their change journey

An understanding of different ways to develop and roll out a communications plan and strategy

How to develop a capability plan to link to the change project

Methods to measure the ROI of your change
Next running:
Friday 20 October, 1.30 - 4.30pm: Wellington
Thursday 26 October, 1.15 - 4.15pm: Auckland
Register to Attend
Investment:
One Boot Camp: $495 + GST
Two Boot Camps: $795 + GST
VIP pricing: VIP's save $100 - if you've attended an Elephant conference or event before. Please write the event in the promo code.
SAVINGS: Book 2 attendees and save 20% of each ticket. Book 3 and save 30%.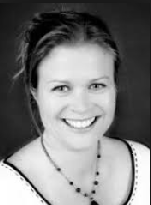 Kathryn Jackson
Executive Coach & Author, Career Balance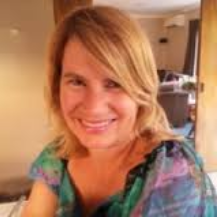 Mel Rowsell
Founder, Wisdom at Work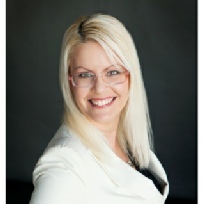 Angela Atkins
People & Learning Director, Elephant Group

You might also be interested in….
Association of People Professionals
Some of the Elephant team are on the Advisory Panels for APPNZ which is working to charter the HR, Payroll, Talent and Learning professions. If you'd like to see what APPNZ is about just click here.




Next running:
Wed 8 February 2018, 1 - 4.15pm: Auckland

Next running:
Thursday 26 October, 9 - 12.15pm: Auckland
Wednesday 8 February 2018: 9 - 12.15: Christchurch

Next running:
Wed 8 February 2018, 1 - 4.15pm: Auckland

Next running:
Thursday 26 October, 1 - 4.15pm: Auckland
Wed 8 February 2018, 9 - 12.15pm: Auckland
Boot Camp #6: Investigative Interviewing
Investigative Interviewing techniques are used by the Police to investigate a crime. This is based on the PEACE model, which is the most advanced, non-coercive investigate technique in the world. The skills around investigative interviewing are essential for HR BP's when dealing with difficult issues like complaints about bullying, harassment, fraud or serious misconduct. This workshop will take you through the methods and provide a chance for you to try out the techniques on a real case study.
You'll leave the session with:
An in depth understanding of the different stages of planning and running an investigation

Experience analysing a case study and trying out the techniques on what you would investigate

Next running:
Friday 20 October, 9.45am - 12.30pm: Wellington
Thursday 26 October, 9.30 - 12.15pm: Auckland