What the 2016 summit covered
Day One AGENDA
9am: start
9 - 10.30am: What should HRBP's be delivering? How can they do this? Our panel will share their thoughts on what the key challenges are and what they have seen work to deliver true business partnering. Fiona Michel then chairs an interactive think tank on what your current pain points are and ideas on how you can overcome these.
10.30 - 11am: Morning tea
11am - 12pm: What do our CEO's want from HR business partnering? What's working and what are they not seeing that they want? Our panel of CEO's will share their thoughts on these questions followed by a Q&A and discussion on how we can work together.
12 - 12.45pm: How HR is transforming and changing the game! In this session Angela Atkins will share key learnings from the HR Game Changer Conference 2015 and ideas that HRBP's can use to deliver more.
12.45 - 1.30pm: Lunch
1.30 - 2.30pm: With the H&S At Work Act coming in, this session will cover how you can build a zero harm culture, and tools you can use to change your Board, CEO's, managers and employees mind set on safety and embed new behaviours and what is effective in getting people back to work after an emergency.
2.30 - 3pm: HR business partering takes resilience. Changing workplaces also means your execs and managers must also be resilient. This session takes you through latest research on both building indivdiual and organisational resilience.
3 - 3.15pm: Afternoon tea
3.15 - 3.45pm: HRBP's need to coach and influence. In this session you'll hear how to use the principles of coaching pyschology and what to consider in how you deliver coaching in your business.
3.45 - 4.15pm: Our last session will lift the lid on the the future of work and how technology and social media is disrupting and completely changing business structures. This is a must for HR to be part of!
4.15 - 5pm: HRBP Laboratory. For the last part of the day you'll have the chance to experiment with new technology, HR systems and tools. See what's involved and have a go - so you can take your learnings straight back to work!
5pm: Drinks and nibbles
Day Two BOOTCAMPS
Bootcamp 1: Change Architects
This one day bootcamp will deep dive into the tools you can use to understand and drive change at every level in your business, how HRBP's can own change and how you can use the tools with your specific change scenario.
9 - 4.30pm
Bootcamp 2: Financial Acumen
If you've been putting off doing a finance course, now's the time to take action. This half day bootcamp will take you through core financial concepts. You'll also have to apply them to a balance sheet and discuss what HR issues you would raise with the real case study you'll work through. 9 - 12.30pm.
Bootcamp 3: High Performance Teams
This half day will take you through the Belbin High Performance teams module. Before attending you'll also complete an online assessment and get a comprehensive report about your own team style, as well as how you can use this with your business to build high performance teams. 9 - 12.30pm.
Bootcamp 4: Mediation Sim
How can you prepare for Mediation without actually attending? By coming to the Mediation Sim bootcamp where you'll work through a real case and then attend a mediation simulation with a mediator - to see how it really works and how well you might do to get the right outcomes. Half day. 1.15pm - 5pm.
Bootcamp 5: Investigative Interviewing
Whether you're investigating a bullying or harassment claim, fraud allegation or other serious misconduct issue – you need to know how to uncover the facts. This workshop takes you through how to plan an investigation and how to use the PEACE model to conduct thorough interviewing. Half day. 1.30pm - 4.30pm.
Read more about th 2016 summit
Dr Jarrod Haar
Professor of HRM, AUT
Dr Jarrod Haar (PhD), of Ngati Maniapoto and Ngati Mahuta descent, is Professor of HRM at AUT, recently moving from Professor of Managment at Massey.
He travels and teaches and supervises at the Albany campus in Auckland. Jarrod received his PhD in Organisational Behaviour/Human Resource Management from the University of Waikato, and was a recipient of a Tumate Mahuta Memorial Scholarship (PhD) from Tainui.
Past appointments include an Associate Professor (Waikato Uni) and Senior Research Fellow (Auckland Uni) working on a major health initiative for Maori; and a lecturer at Te Wananga o Aotearoa.
He has recently researched both personal and organisational resilience and will be sharing his findings for you to apply into your organisation.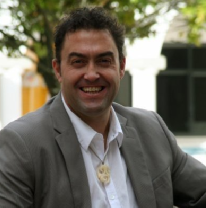 Susan Lowe
GM HR, Repco
Susan has an extensive background in HR Business Partnering including roles in the UK and NZ. She recently spent 6 months as L&D Manager for Noel Leeming Group but has now moved back in HR.
She now leads the HR team for Repco New Zealand, my team and I support the business and the 1000+ employees across all HR functions
During her time at The Warehouse Group, she was fortunate to be part of various brand teams that have been recognised with awards such as Best Large Workplace (Warehouse Stationery) and Finalist in the Most Improved Large Workplace at IBM Kenexa Best Workplace Awards (while at Noel Leemsings). This was great recognition for the efforts of her teams.
Susan will be joining our panel to discuss what challenges and opportunities she sees HR Business Partners can make.
David D'Souza
Head of CIPD London
David is currently Head of London for the CIPD, the professional body for HR and people Development.
He is an OD professional focused on improving organisational and team performance, with practical, grounded experience of most HR disciplines. He challenges, shapes, leads and has fun - when I put things down they work better than when I found them.
David is a regular conference/event speaker on people and the world of work, focusing on the links between behavioural science and HR/L&D. His commentary & articles have been featured in People Management, HR Magazine, Training Journal, HRZone, The HRDirector, The Future WorkHub and Workplace Insight. I'm also part of IBM's Futurist program.
David will be video-linking in from the UK and sharing the key themes from the UK HR BP Summit run by CIPD.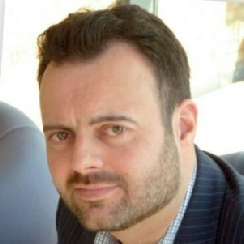 Fiona Michel
Chief of People & Capability, Auckland DHB
Fiona has worked in the Technology, Banking and Insurance sectors for two decades, leading and coaching businesses in NZ, Australia, the UK and Asia to design and deliver strategies and cultures that create differentiated competitive advantage. She believes passionately that winning through people is one of the 'final frontiers' of business.
Fiona completed her MBA at the University of Auckland in December 2015, and includes in her career highlights being elected class speaker for her Harvard Business School graduation, leading the recipients of the Australian Human Resources Institute's Workplace Relations Award in 2012, and being named the Australian Human Resources Institute's Dave Ulrich HR Leader or the Year in 2015. Fiona will moderating our panel discussion and sharing her thoughs on making HR business partnering effective.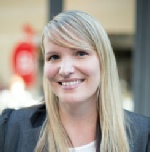 Orlaith Gadsden
HR Business Partner, Kiwibank
Orlaith Gadsden is an energetic, passionate HR Business Partner with experience in Consulting, Financial Services and Education sectors.
Her roles have involved her delivering people initiatives nationally and cross divisionally to diverse groups in New Zealand, Australia and the UK.
She is experienced in managing multiple engagements and stakeholders and delivering in time pressured environments. Orlaith will be joining our HR panel to discuss business partnering.
Aaron McIntosh
People Concierge
Aaron McIntosh has over 20 years experience in HR, L&D, Capability, Health & Safety and management roles with extensive experience developing Health and Safety procedures.
Key roles include Service Compliance Manager with Prestige, Capability Development Manager with Unison and HR Manager with Adcock & Donaldson. He has also worked with McDonalds, Fastway Couriers, Craggy Range and ESITO. Aaron will be sharing how you can build a safety culture in your business.
Vaughan Rivett
Social Biz Guy!
Vaughan has a strong commercial background that includes IT Management for The Salvation Army, GM of a software company, Certus Solutions along with Sales and Marketing management of a growing IBM Software portfolio.
Vaughan has successfully started and sold several ICT businesses and now run Socialbizguy.
He is passionate about encouraging people to maximise the potential of technology within rapidly evolving markets and will be sharing how HR BP's can do just this!
Zoe Mousney
Researcher, Massey University
Zoe's background has been in research and policy roles as well as Head of Business Intelligence and Change Managementa the Pharmaceutical Society of Great Britain. She is currently at Massey University, undertaking analysis on a number of studies exploring the psychosocial impact of the Canterbury earthquakes on health care professionals. I am responsible for producing project outputs including reports for policy makers and funders, presentations and academic journal articles.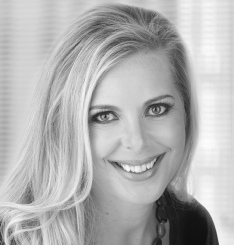 Sam Farmer
IO Pyschologist. Enhance Faciliation
Sam's coaching pyschology expeience includes working with leaders who engage with the complexity of change: where limited time and information, and high risk, are key features of decision making. He designs and facilitates coaching and team workshops/presentations. He also offers psychosocial Support (remote/in-field) and has worked in Afghanistan, Bangladesh, Christchurch, Haiti, Myanmar, Nauru, Nigeria, Papua New Guinea, Solomon Islands, South Sudan, Tajikistan, Uzbekistan. Sam will be sharing what HR BP's need to know about coaching pyschology and building a coaching culture in your business.
Imogene Lomax
GM NZ, enableHR
Imogene is passionate about helping New Zealand businesses drive higher growth and performance. Hunting out better ways to do the day to day functions excites her and her in view allows clients to free up resources to focus on high value activities. Her experience working in the IT, Telecommunications, Health, Education, and Business Advisory industries across Australia and NZ with roles in IT, Sales Management, Marketing and Finance allows Imogene to bring a practical and broad range of best practise approaches that clients can choose to apply to their own challenges.
Angela Atkins
Director, MBI and IndustryAssessments.com
Angela has worked in HR and Learning & Development for 19 years within the local government, retail, tertiary and financial services sectors. She spent 8 years with Elephant as GM, Training and co-CEO. She still owns the business and helps with conferences and events. She is now the Director of Management Bites International and IndustryAssessments.com as well as being a best selling author. She has been the driving force behind the HR Game Changer and will share key learnings from the 2015 conference.
Gold Partner: enableHR
enableHR is an award winning, cloud delivered, HR & Health and Safety System used by over 8,000 companies across Australia and New Zealand. enableHR helps HR teams drive the cost of compliance and administration down, and free up time so HR can focus on the more value creating activities for the business.
Backed by lawyers, enableHR supports the entire employment lifecycle for employees, contractors, and volunteers, and increases employee engagement through an easy to use self service interface.
Organisations that are choosing enableHR are sharing it's the cost to implement and run enableHR, paired with the functionality delivered that sets enableHR apart.
Take our challenge: Come and visit us by clicking here, share the number one challenge you're facing with your HR processes and we'll show you how enableHR can change the game, solve the problem, and make you look like a rock star.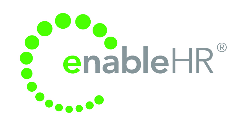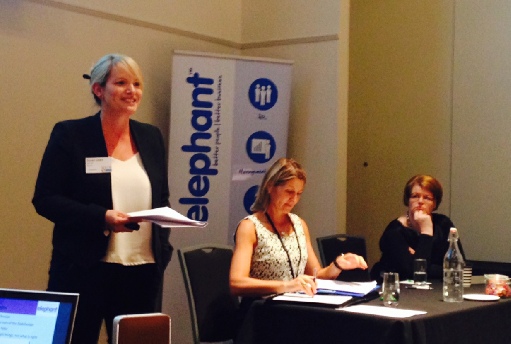 The HR Business Partner Summit
Sign up for our awesome Elephant News that comes out each month - just click here.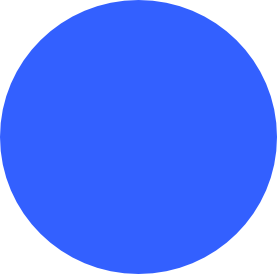 Elephant News
Our newsletter is loved because we pack it with case law, quizzes & tips - but not too much.
To get a copy each month click here.
Postal Address:
PO Box 5723, Wellesley Street, Auckland 1141