HR Business Partner Boot Camps
Thursday 30 March
Morning Bootcamps 9am -12pm
#1: Mediation Sim: How can you prepare for Mediation without actually attending? By coming to the Mediation Sim boot camp where you'll work through a real case and then attend a mediation simulation with a mediator - to see how it really works and how well you might do.
#2: Change Architects:This boot camp gives you experience using specific change tools through a case study so that you are fully prepared to drive change in your business.
#3: Mindfulness & Resilience: You may have read about it, but this boot camp will give you experience using mindfulness techniques to build your personal resilience.
Afternoon Bootcamps 1 -4pm
#4: Performance Coaching: Often in HR we learn to informally coach. This boot camp will teach you the psychology behind coaching and how to set up and run performance coaching effectively.
#5: Building High Performance Teams: HRBP's must look at how the executive team and management teams in their business perform. This workshop takes you through what's needed to create High Performance Teams - based on Belbin HPT model. You'll also complete an online assessment and get an individualised report.
Wellington Venue: The Mercure Abel Tasman Hotel
The Mercure Abel Tasman Hotel is situated on Upper Willis Street in Wellington CBD. They have accommodation available and are near several parking buildings. For more about them click here.
Boot Camp Tickets
For the HR Business Partner Summit Boot Camps, the following tickets are available:
$395 for one bootcamp

$595 for two bootcamps
Bulk discount of 10% if 2 people are attending a bootcamp from the same company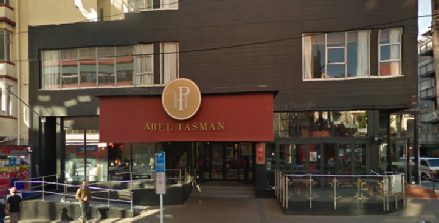 Register to attend
Check out the whole Summit
Elephant News
Our newsletter is loved because we pack it with case law, quizzes & tips - but not too much.
To get a copy each month click here.
Quick Find:
HR Training
HR Consulting/Contracting
SME Business Support
Postal Address:
PO Box 5723,
Wellesley Street,
Auckland 1141
The Mediation Sim is also running in Auckland on Friday 10 March, 9am - 12pm. To book click here.
Auckland Venue: The Rose Park Hotel, Parnell
The Auckland Rose Park Hotel is situated at 92-102 Gladstone Road, Parnell - directly opposite the Parnell Rose Gardens.
There is free parking and they have accommodation available.
For more about them visit www.aucklandroseparkhotel.co.nz
Mediation Sim only