HR Business Partner Summit
HR Business Partnering is a new role for many of us in HR and has it's own set of unique challenges. The HR Business Partner Summit has been designed as a 1 day conference with a difference - to provide you with an exciting line up of topics within the scope of an HR Business Partner model, to look at how you can deliver results that your business can see, build your credibility, develop your skills further and create a network of other HRBP's for you to discuss and share ideas with. We also run a number of boot camps to really deep dive into skills areas. If you're in an HR BP role, we hope to see you there!
Sign up for our awesome Elephant News that comes out each month - just click here.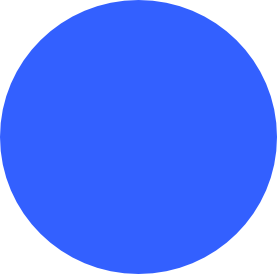 Our last HR BP Summit ran on Wed 29 March 2017. The next will be scheduled for later in 2018.
9am - 9.45am: Assessing HRBP models and business impact. There are a myriad of models being used. This session will summarise what they are and how they impact so you can assess which model is right for your business.
9.45am - 10.30am: Becoming a high impact HRBP
What actions can you take as an HR Business Partner to create the quickest or most impactful results? Mary Johnston will share techniques from her extensive HR career.
10.30 - 11am: Morning tea
11am - 11.30am: Dealing with complicated ethical dilemmas. The HRBP role is unique with some of the decisions and actions you need to take. This session will explore how to do this well.
11.30am -12pm: Developing resilience to manage the unique pressures HR can create. New techniques you can use to develop the right kind of resilience for an HRBP role.
12pm - 1.15pm: Think Tank discussion and lunch
1.15pm - 1.45pm: Remuneration & Reward. How can you align remuneration with your talent strategies? What factors should you be considering? Ryan Ghisi from Xero will talk about how to make this a culture factor in your business.
Who you'll hear from
We always have a brilliant line up of presenters who share real tools and techniques and answers about how to tackle HR Business Partner issues and challenges These include experienced HR Managers, employment lawyers and other experts in their field.
I thought the summit was fantastic. I hope this will be an on-going forum as it was greatly valuable for learning and networking.
Thank you for putting on a great event! You covered off some very key areas for an HRBP and made them very interesting.
It was a great day and I met some really neat people. I also thoroughly enjoyed the speakers and the topics. Even for someone at my level I took away a lot of learnings and useful information.
Really helpful HRBP Summit, I am now planning my professional development based on snippets of this day.
HRBP Boot Camps
Morning Bootcamps 9am -12pm
#1: Mediation Sim: How can you prepare for Mediation without actually attending? By coming to the Mediation Sim boot camp where you'll work through a real case and then attend a mediation simulation with a mediator - to see how it really works and how well you might do. NOW SOLD OUT.
A further boot camp is running in Auckland on Friday 10 March. For more information or to book click here.
#2: Change Architects:This boot camp gives you experience using specific change tools through a case study so that you are fully prepared to drive change in your business.
#3: Mindfulness & Resilience: You may have read about it, but this boot camp will give you experience using mindfulness techniques to build your personal resilience.
Afternoon Bootcamps 1 -4pm
#4: Performance Coaching: Often in HR we learn to informally coach. This boot camp will teach you the psychology behind coaching and how to set up and run performance coaching effectively.
#5: Building High Performance Teams: HRBP's must look at how the executive team and management teams in their business perform. This workshop takes you through what's needed to create High Performance Teams - based on Belbin HPT model. You'll also complete an online assessment and get an individualised report.
Wellington Venue: The Mercure Abel Tasman Hotel
Situated on Upper Willis Street in Wellington CBD near several parking buildings. For more about them click here.
TICKET SALES CLOSE AT MIDDAY: MONDAY 27 MARCH.
Register to attend
Mary Johnston
Executive Director People and Safety, Unitec Institute of Technology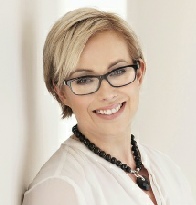 Ryan Ghisi
Global Remuneration and Rewards Manager, Xero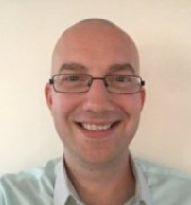 Meredith Blackler
Director Organisational Development & Human Resources, UCOL
Dan Teo
Principal Agile Consultant, Assurity Consulting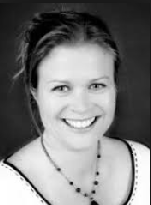 Kathryn Jackson
Executive Coach & Author, Career Balance
Karyn Sundae Lim Process and Design Lead, Workday - Fletcher Building
Dr Jane Parker
Professor of HRM, Massey University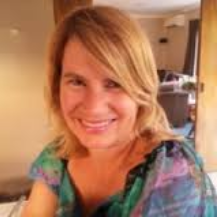 Mel Rowsell
Founder, Wisdom at Work
Brian DeGregory
HR Strategist
& Coach
HR Business Partner Certificate
If you're looking for a way to develop your HR Business Partner skills over a period of time, then our HRBP Certificate includes webinars, workshops, assignments and more.
For more information just click here.
You might also be interested in….
Association of People Professionals
Some of our conference presenters are on the HR Advisory Panel for APPNZ which is working to charter the HR profession.
If you'd like to see what APPNZ is about just click here.
1.45pm - 2.15pm: Strategic succession planning with your executive team. How can you ensure your business is set up to succeed? What are the cool tools that you can tap into? Brian DeGregory has worked as GM HR in both NZ and the USA and will share new thinking and case studies.
2.15pm - 3pm: Getting Agile: In this session you'll hear about how HR and payroll teams are using this new way of working to increase productivity and manage multiple work streams.
3pm - 3.15pm: Afternoon tea.
3.15pm - 3.45pm: Strategic HR Analytics: You'll hear about how Fletcher Building have developed their analytics, as well as what metrics you could use and how to tap into big data.
3.45pm - 4.15pm: Building diversity and inclusion programmes that create change. Some case studies of large businesses who are doing this exceptionally well.
4.15pm - 4.45pm: Understanding how psychology can help or hinder. There are some key psychological and neuroscience principles that HRBP's can use to be more credible and create better results when influencing or coaching.
4.45pm - 5.30m: Think Tank and Summit close.

Elephant News
Our newsletter is loved because we pack it with case law, quizzes & tips - but not too much.
To get a copy each month click here.
Postal Address:
PO Box 5723, Wellesley Street, Auckland 1141