Auckland | London | San Francisco
Our HR Consultant webinars are designed especially for HR Consultants who have set up their own HR consultancy business, or are consulting through another HR consultancy. There are particular challenges that can come when you are not working in house, but working externally. Once purchased then you receive a link to watch a recording of the webinar. You will also receive a set of handouts so that you can take notes and the appropriate resources kit.
On Demand
HR Consultant Webinars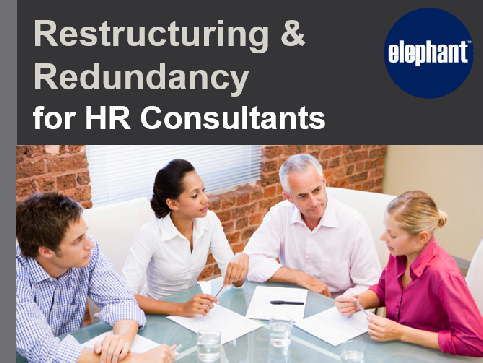 Restructuring & Redundancy for HR Consultants covers:
The steps you need to work through when you're running a restructuring process

Employment legislation & Case law

that applies to each step and what you need to consider

Tips and techniques for dealing with some of the challenges around restructuring including proposals, meetings, selection criteria and survivor syndrome

How to manage a restrucure when you are working externally with an SME or an industry you haven't deal with before

How to coach and overcome challenges that HR Consultants face including access to the business, managing billable hours, mitigating risks when you're not there and more.
Resource Pack: As well as the webinar and slide handouts, you also recieve a resources pack which includes: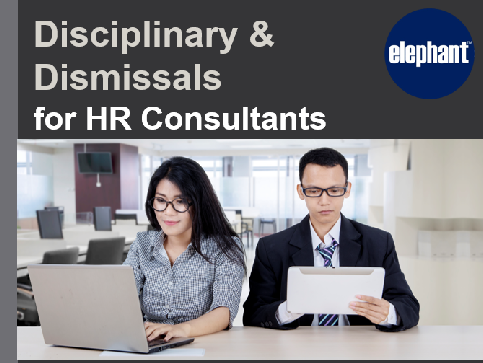 Purchase a webinar
See Advanced HR webinars
I'm Warning You covers:
Employment legislation that applies around good faith and dismissals

The steps you need to work through during a disciplinary process including letters to write, advice, meetings and outcomes

How to make an objective decision: what to consider from an HR, company and culture point of view

Case law: what employers did right and wrong in real situations

How to manage a disciplinary process or dismissal when you are working externally with an SME or a company where you are only onsite part time

How to deal with challenges around employee reaction, employment advocates/lawyers and how to frame your role with the managers and employees you are dealing with
Resource Pack: As well as the webinar and slide handouts, you also recieve a resources pack which includes:
Engagement Surveys and Culture Work for HR Consultants covers:
Different tools and tedchniques you can use ways to help a company define their cultuer and values.

Tools you can use to measure culture

Change models you need to decide on up front to build a culture

Some real case studies of culture change and what companies did from all levels to achieve the outcome planned.

The challenges that can come up when you are working externally running culture surveys or culture projects

How to run an engagement survey effectively, produce reports and debrief the business
Resource Pack: As well as the webinar and slide handouts, you also recieve a resources pack which includes:
An engagement/culture survey which can be customised if you run it for the business you are consulting to

Guidelines on how to produce reporting and debrief senior leaders