New Ideas to Deliver HR Excellence
HR teams are often being asked to do more, yet with less resource and less budget. What are the new tools and techniques that HR can utilise to increase how they deliver? How can they use transformational culture models, new thinking and reinvented processes to engage with managers, increase productivity and create HR excellence?
The 2018 HR Advisors Conference explores the changing landscape of employment relations, how to move HR to being about human relationships, how to use transformational business culture intiatives, be an authentic HR leader and use new tools like neuroscience and design thinking to be an HR team of the future.
If you'd like new ideas on delivering HR excellence, make sure you join us.
Event Details
London
Wednesday 24 October
Etc. Venues, Liverpool Street
Tickets
Early Bird £345 + VAT
Full priced £495 + VAT
Register today!
9.45
The changing Employment Law landscape.
New case law and legislation that will shape the future foundations of employment relations.
Presented by Ben Palmer, Michael Lewin Solicitors and Samantha Mangwana, Slater and Gordon
11.00
From Human Resources to Human Relationships.
New ideas on how you can reinvent talent management and performance processes in your workplace to focus managers on building relationships with their teams.
Presented by Carol Brown, Chief Executive, RoleWorks.
11.45
Transformational Business Cultures.
Leading edge organisations around the globe are able to achieve financial sucess and engaging cultures, with very little budget and in very fast time frames. Hear about the transformational business culture initiatives that you could use with your business.
Presented by Angela Atkins, People & Learning Director, Elephant Group
12.30
Lunch and networking
1.15
Authentic HR Leadership.
Do we have to lose our true selves in an HR Leadership role? How can you stay true to your values and be an authentic HR leader and what benefits can this approach create for yourself, and your business?
Presented by Claire Le Grice, Wellbeing and Coaching Pyschologist and Helen Gribble, HR Director, onefinestay.
2.00
Using neuroscience to build capability and productivity.
The HR profession is founded on people. Hear how you can use neuroscience to enhance your people programmes and stratgies and build capability in your managers.
Presented by Andy Britton, Director of Coaching Pacific
2.45
Person Centred HR.
Different ways that HR can use person-centred planning when dealing with organsiational change and HR strategy.
Presented by Helen Sanderson, Founder of The Learning Community
4.00
HR Tools of the future: Design Thinking
Stanford University's d.school and IDEO have both brought Design Thinking into the spotlight in the last few years. This comes from the process of thinking that designers go through when they invent or design a new or different product or service from a customer user experience point of view. HR teams are now using this a tool for the future.
Presented by Dr Julia Goga-Cooke
4.45
HR Operations Think Tank
Time to distill idea, discuss challenges and set an action plan for the future.
Register today!
Angela Atkins,
People & Learning Director,
Elephant Group
Angela has worked in HR and L&D roles for the last 20 years within the banking, retail, financial services, contact centre, government and university sectors.
She co-founded Elephant Group in 2007. Elephant have now trained thousands of HR people and managers in New Zealand, Australia and the UK.
She is the best selling author of Management Bites - about how to manage a team, Employment Bites - how to deliver great HR, Training Bites - how to put great L&D in place in your business and SAfety Bites - how to build a safety culture.
Angela is passionate about providing HR training and events that deliver real solutions, tips and techniques and speaks internationally on HR and Learning innovation.
Ben Palmer,
Employment Solicitor,
Michael Lewin Solicitors
Ben relocated from Manchester to Leeds and left a top 100 law firm to head up the employment department at Michael Lewin Solicitors. Ben has acted on behalf of airlines, PLCs, NHS Trusts and Unions as well as many small and medium sized enterprises (SMEs). Whilst he has a broad spectrum of experience, his specialism is within the charity and education sectors.
Ben has nine years' post qualification experience and has dealt with numerous high value employment law cases.
Ben advises directors, trustees, bursars, head teachers and HR managers on all aspects of employment law including TUPE, restructures, employee relations, contracts, handbooks, directors service agreements and settlement agreements.
Helen Sanderson,
Co Founder and Director,
The Learning Community
Helen has been immersed in the development of person-centred practices in the UK over the last twenty years. She was the Department of Health's expert advisor on person-centred approaches to the Valuing People Support and Putting People First Teams. She co-authored the 2010 guidance 'Personalisation through person-centred planning'. Her PhD is on person-centred planning and organi-sational change and she has written over twenty books on person-centred thinking, planning, community and personalisation.


Helen is currently developing Wellbeing Teams as a new way to support people in health and social care. Wellbeing Teams are small, neighbourhood, self-managed teams inspired by Buurtzorg. They work in partnership with charity Community Circles and their aspiration is to go from 6 teams to 600 in three years.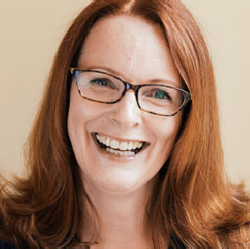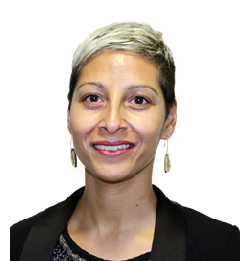 Samantha Mangwana,
Principal Lawyer,
Slater and Gordon
Samantha is a principal employment lawyer with Slater and Gordon Lawyers in London.
She is an expert in all aspects of employment law with a focus on termination, employment contracts and bonus disputes as well as discrimination and whistleblowing.
Samantha also acts for partners who wish to take advice on partnership law or find themselves in dispute with their firms.
Samantha has particular experience working with senior executives, lawyers and individuals working in financial services. She conducts sensitive negotiations and managing exits smoothly.
She has also acted in some of the most high-profile city discrimination cases of recent years, including Fariad and Fariad v Tradition Securities and Futures, and Tofeji v BNP Paribas, which made the national and international news.
Helen Gribble,
HR Director,
Onefinestay
Helen is a Board level HR Director with a track record of developing and implementing a talent and culture based people agenda in support of strategic business goals.
She has extensive experience supporting significant business growth by delivering large change projects including restructuring, TUPE, business acquisition and contract mobilisation.
Helen has worked for over 15 years in HR, the last 5 years at Director level. She has worked in a range of different workgroups including blue collar, professional, technical, retail, volunteers, unionised and contact centre workers within both the UK, Europe and Internationally.
Helen will be discussing how to be an authentic HR leader.
Dr Julia Goga-Cooke,
Academic and
Design Thinker
Julia is an academic, journalist, design thinker and entrepreneur. Julia teaches Design Thinking and Foresight & Strategy at Loughborough University London, and Design Thinking Accelerator and London- New York, Dual City Design Management at Central Saint Martins, University of Arts.
She leads the London based innovation academy Gconsultancy Innovation, an IOEE Academy that helps organisations bring innovation to their DNA, by creating innovation skills and capabilities, mindset and culture.
Julia brings together a range of disciplines she has mastered during her career. After a career in academia and PhD in Linguistics, Julia worked for UN, and later on for the BBC in London, where she served for 16 years as broadcaster, producer, editor and leader.
Andy Britton,
Director,
Coaching Pacific
Andy is a professional coach, a Chartered Accountant (FCA/UK and NZ ); was an audit partner with PwC, specialising in accounting for the environment, in managing risk and in inter and intra-personal skills building.
Andy is a founder of Coaching Pacific and works to build excellent relationships around NZ and into the UK.
Andy will be presenting on making the brain do the work - using neuroscience to lead your team productively and build capability in your business.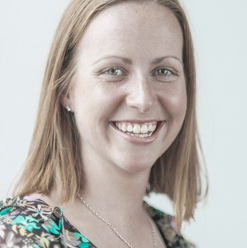 Here's what attendees at our 2016 & 2017 UK conferences said: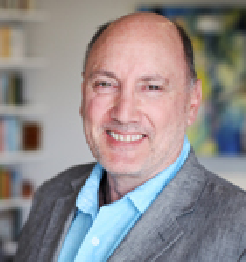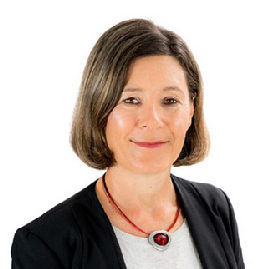 Carol Brown,
Chief Executive,
RoleWorks
Carol is the founder and CEO of RoleWorks. She has an extensive track record in New Zealand and off-shore as a thought leader and specialist in future focussed HR strategies. She is also considered one of New Zealand's foremost diversity experts, and has built up an international practice in this field.
Over the past 30 years, Carol has applied her experience as both a practitioner and a consultant in organisations across industry. She combines her deep understanding of market trends and employee engagement, with the changing needs of agile organisations and brings the two together to provide smart technology and consulting solutions, that solve real problems and give organisations a competitive edge.
Claire Le Grice, Wellbeing & Coaching Pyschology,
Wake Up and Be Awesome
Claire's professional background is in both technology and creative industries where she has held roles including HR Consultant with Clarian HR, People & Communications Advisor with Simpl Health, HR Advisor at Wunderman UK, HR Advisor with Y&R amd Talent Director at Portas.
She's combined this with a bit of Pilates teaching on the side for good measure. She is currently completing an MSc in Applied Positive Psychology and Coaching Psychology and likes to integrate positive interventions in coaching and training sessions. A long-term meditator, Claire is a CMA certified Mindfulness teacher.
Anything about wellbeing and how to cultivate it wakes her up more than coffee and she doesn't believe in a one size fits all approach (to anything).
Register today!
The speakers were fantastic and the information was presented in a way that made me feel confident about going away and using the tips and ideas I'd learnt.
I loved every minute of this conference! Usually when I hear the word conference I run a mile because I find that the language used and the atmosphere are far too corporate and it's hard to take in. This was the complete opposite! It was by far the best HR event I've been to.
It was really nice to get to meet other people from other organisations and hear the problems they face and also some of the things they have put in place. I will certainly advise other colleagues to attend the next one.
The conference was very well organised from the onset. The choice of presenters was excellent. This has been the most meaningful event that I have attended in my HR career - therefore I very much look forward to attending next year.
It was a great conference. Really thought provoking and plenty of time for group contributions too.
Ticket Details
Early Bird Tickets - Purchase by COB Friday 24 August
You can also add an out of town ticket for an additional £245 which includes a night's accommodation and breakfast.
10% saving if you book 2 or more attendees, or you are an Elephant VIP (have attended an Elephant event before).
20% saving for Not for Profits
London venue: Bishopgate Court, near Liverpool Street Station
Terms and Conditions
The 2018 HR Advisors Conference is run by Elephant Group. Elephant Group reserves the right to amend the conference at any time if required. Once we've received your registration, we will send you a confirmation pack and invoice or payment link. By registering you agree to pay the invoice within 30 days.
If you are unable to attend and written notification is received by us 3 weeks in advance, you will receive a refund less a £75 cancellation fee. After that, no refunds will be issued. You can substitute your attendance with someone else up to 3 days before the conference. Photography may be taken during the conference in which you may be included. Please let us know if you do not consent to being in these photos.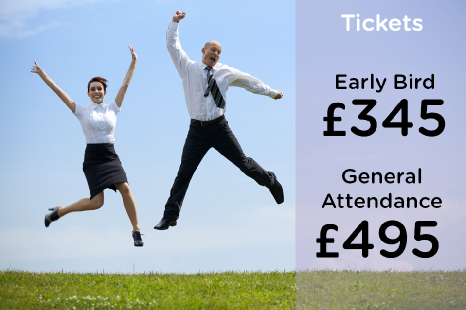 For details of our NZ sister company Elephant Group NZ, click below:
Elephant Group International Ltd
Registered address: International House, 24 Holborn Viaduct, London EC1A 2BN.
Email: To email us click here.
The HR Advisors Conference is brought to you by: