We all know that paying people on time and accurately is the key to delivering payroll, but payroll can be about so much more than that! The Payroll Game Changer is for anyone who would like to develop their payroll skills, change the game in how they add value to their company and grow their career.
In February 2015 we ran the inaugural Payroll Game Changer Conference. People outside of payroll may think all we do is push a magic button, but we wanted to provide a conference for those who want to move to being a business partner with their business, and who want to grow their payroll career and find ways to deliver payroll differently. We had a fantastic response to the first conference!
In 2016 we looked at the changes we are seeing in payroll as a result of the introduction of Workday, smaller companies being bought by large international organisations, the threat of outsourcing still looming and the greater need for compliance.

The Payroll Game Changer Conference

What happened at the 2018 in Auckland in February?

For 2017 we focused on new ideas on how you create payroll efficiency and ensure you are meeting compliance standards. We also explored some out of the box ideas about how payroll can be delivered differently.
For 2018 we explored how Payroll can increase their credibility and be at the top table. We looked at Payroll Career paths, how to expand your skills to add strategic work to your role and how to overcome challenges.
The history of the Conference
Anna Sefuiva, Head of HR Services at Auckland District Health Board talked about the different career path options for those working in payroll - and how payroll led her to the executive management team.
Our panel of Liz Tibbutt, Head of HR at EcoProducts, Glennys Morris, HR Services Manager at Auckland University and Melissa Russek, Remuneration Lead at Auckland DHB talked about different aspects of working in payroll.
A workshop session on the differences between when you work in payroll based in a finance team, vs based in the HR team.
Dr David Keane talked about the way to become successful and signed copies of his book!
Carl Blake, Senior Associate at Simpson Grierson talked about how to apply the Holidays Act and the case law around casuals.
Erin Spence, Senior Labour Inspector with MBIE (Ministry of Business, Innovation and Employment) went into detail about who to decide if someone is a casual or not and what holidays should be paid.
Sign up to keep up to date on payroll events
Read about the Payroll GC 2015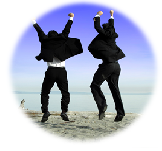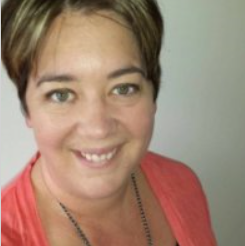 Dr David Keane, The Art of Deliberate Success
Dr David Keane has researched leaders around the world to find out what makes them successful. He will share these secrets with you so that you can use the same tools for your own personal and professional success journey. The first 20 attendees will also receive a free copy of his book!
Melissa Russek, Remuneration Lead, Auckland DHB
Melissa has an extensive career in remuneration including roles with Ernst & Young, The Remuneration Network and dsd consulting. She will be discussing remuneration issues and how payroll can add value in this area.
Glennys Morris, HR Services Manager, Auckland University
Glennys currently leads the Payroll Team at the University of Auckland. She was previously a highly effective experienced Team Leader for 7 years at Air New Zealand. She also has experience in restructuring and change management.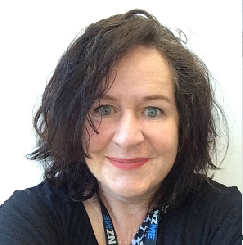 Liz Tibbutt, Head of HR, Eco-Products
Liz has a background in senior HR roles in a variety of industries including NZME, Counties Manukau DHB and HP. She has extensive experience with HR and payroll metrics and data and also curates InsideHR, a site full of articles about HR, Payroll and employment.
Ian Johnson, CEO, TimeFiler
Ian has almost 20 experience with payroll systems and has seen what works and where issues are caused. He will discuss ideas on how you can leverage your payroll data and processes and add serious value to the business.
Tess von Dadelszen, Associate, Langton HudsonButcher
Tess studied law at University of Otago, and advises on contentious and non-contentious employment related issues. She has a particular interest in legal issues surrounding the Parental Leave and Employment Protection Act 1987 and will be presenting on recent changes and case law.
Diana Burns, Plain Language Consultant, WRITE
Diana's specialty is persuasive writing — how to create proposals, business cases and communications that engage your managers. She will be sharing tools and techniques you can use with your business. Out of hours, Diana loves all things Spanish and is a fluent Spanish speaker.
Rebecca Armour, GMS National Leader, KPMG
Rebecca is a partner in the Auckland tax practice of KPMG and National Leader for the New Zealand global mobility services (GMS) tax practice.
Rebecca also regularly advises on the national and international tax aspects of executive remuneration and equity compensation.
Carl Blake, Senior Associate, SimpsonGrierson
Carl is a senior associate in the firm's employment law group. He provides strategic advice on all aspects of employment law, sales and purchases of businesses, personal grievances, employment agreements and policies, health and safety, human rights and privacy, accident compensation, and collective bargaining. Carl will be presenting on what changes may come with the Holidays Act and what precedents payroll need to know.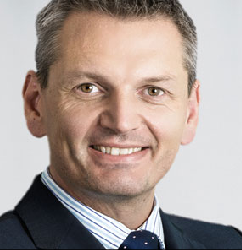 Erin Spence, Senior Labour Inspector, MBIE
Erin is the Senior Labour Inspector for MBIE's Payroll project focusing on payroll and Holiday Act compliance in NZ organisations. Erin has been with the Department of Labour and now MBIE for over 10 years as a Labour Inspector. Erin is passionate about engaging employers in ensuring that their compliance obligations are met, and guiding them into achieving that.

What people said about previous conferences:
I enjoyed the interactive nature of the
conference, and I think the group size made a difference to this. Also great networking opportunities, I have already connected on Linked In with most of the participants.
I really enjoyed the whole experience, listening to all the different aspects of payroll that were on show was very interesting. The presentations were just the right length, particularly enjoyed the Leadership workshop.
Timing was perfect as not to long a day, speakers were great, actually a good size attendance, as to big you lose the atmosphere. Really enjoyed the opportunity to discuss payroll and talk to like minded payroll enthusiasts.
Probably one of the better conferences I have ever attended, thanks :)
Well run, Each presentation was the perfect length of time. Great variety of presenters and information.
Those presentations that were sharp and focused were really interesting to listen to and take away knowledge.
Variety of presenters and content kept you interested. Great variety of information. Better than I expected. Very well run.
I liked how I came away feeling valued as a payroll professional. The coaching that was delivered during the two days was great.


Parental Leave. An overview of the recent Parental Leave legislation changes and what Payroll needs to be aware of when implementing them including keeping in touch days, negotiated carer leave, pre-term baby payments and understanding the Regulatory Systems (Workplace Relations) Amendment Act.
Presented by Tess von Dadelzen, LangtonHudsonButcher.
The Holidays Act - what changes may be coming with the new Government and what case law and precedents do you need to know to stay compliant. Presented by Carl Blake, Senior Associate, SimpsonGrierson
Applying payroll legislation think tank session - what is the right way to apply the more complex pieces of legislation and case law? Presented by Erin Spence, Senior Labour Inspector, MBIE
Dealing with payroll systems changes or implementing a new system. What tools and techniques are most useful to use.
Leading Change. In this session you'll discover how you can deal with resistance to change successfully so that your business gets onboard with a new system or updates.
Action Planning - what are the actions that Payroll can take to ensure they are at the top table as Payroll Leaders? In this last session we will discuss what actions you would recommend from what you've heard in the last 2 days, to create an Action Planning sheet which will be sent out following the conference.
Close of Day 2
Payroll Career Paths. What are the different career paths in payroll and how could you expand your current role to get to the executive top table? Presented by Angela Atkins, Elephant Group and Conference MC
The challenges of being a payroll function in finance vs being in the HR team - what should you be considering and how can you overcome these challenges?
Presented by Anna Sefuiva, HR Services Director, Auckland DHB
Payroll Career Panel. Our panel will be discussing how to grow and expand your payroll career and skills, including where their career paths have taken them and what tips they have for crossing over into other areas that payroll can add value to.
Presented by Liz Tibbutt, Head of HR for Eco-Products, Melissa Russek, Remuneration Lead at Auckland DHB and Glennys Morris, Payroll Manager at Auckland University.
Tax issues for Payroll Professionals when paying employees new to NZ.
Presented by Rebecca Armour, GMS National Leader, KPMG.
New ideas on using payroll metrics and measures effectively and to move payroll to being more strategic. Presented by Ian Johnston, CEO of Timefiler.
Your path to payroll success. What are the factors that make successful people successful? How can you tap into these factors to take control of your personal and professional success story? David presented this session at our HR Advisors Conferences with rave reviews, and we thought it was time Payroll got to focus on their personal and professional success too!
With inspirational global author and presenter Dr David Keane.
Persuasive Writing. How you can use persuasive writing methods to influence your managers to prioritise payroll. Presented by Diana Burns, Plain Language Specialist from WRITE.
Close of Day 1
Read about the Payroll GC 2016
Read about the Payroll GC 2017

Elephant News
Our newsletter is loved because we pack it with case law, quizzes & tips - but not too much.
To get a copy each month click here.
Postal Address:
PO Box 5723, Wellesley Street, Auckland 1141