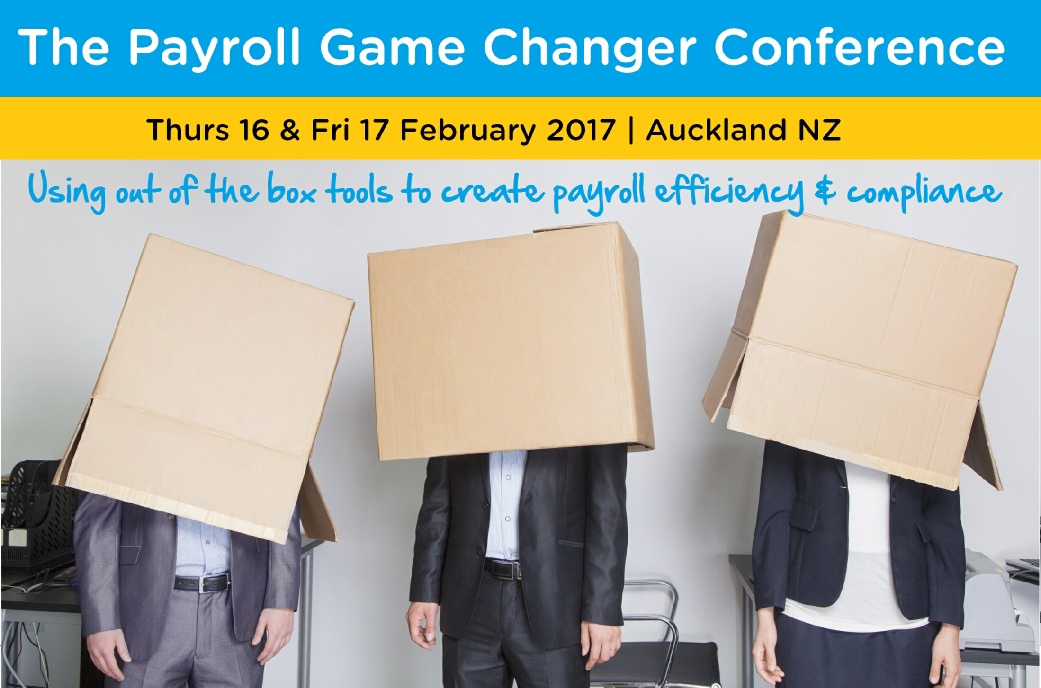 We all know that paying people on time and accurately is the key to delivering payroll, but payroll can be about so much more than that! The Payroll Game Changer is for anyone who would like to develop their payroll skills, change the game in how they add value to their company and grow their career.
What people said about previous conferences:
I enjoyed the interactive nature of the
conference, and I think the group size made a difference to this. Also great networking opportunities, I have already connected on Linked In with most of the participants.
I really enjoyed the whole experience, listening to all the different aspects of payroll that were on show was very interesting. The presentations were just the right length, particularly enjoyed the Leadership workshop.
Timing was perfect as not to long a day, speakers were great, actually a good size attendance, as to big you lose the atmosphere. Really enjoyed the opportunity to discuss payroll and talk to like minded payroll enthusiasts.
Probably one of the better conferences I have ever attended, thanks :)
A well worthwhile conference and I am sure more interest will be generated over the next 12 months.
The history of the Payroll GC Conference
In February 2015 we ran the inaugural Payroll Game Changer Conference. People outside of payroll may think all we do is push a magic button, but we wanted to provide a conference for those who want to move to being a business partner with their business, and who want to grow their payroll career and find ways to deliver payroll differently. We had a fantastic response to the first conference and in 2016 we looked at the changes we are seeing in payroll as a result of the introduction of Workday, smaller companies being bought by large international organisations, the threat of outsourcing still looming and the greater need for compliance.
What's the focus for 2017?
This year we want to give you new ideas on how you create payroll efficiency and ensure you are meeting compliance standards. We will show you different ways to grow your skills and experience to be a Payroll Business Partner, as well as case studies, tools and techniques of how payroll can be delivered differently. If you want to change the game in how payroll is viewed and get some out of the box thinking - then we'd love to see you there!
Dates for 2017:
Thursday 16 and Friday 17 February 2017 - Rose Park Hotel, Parnell, Auckland.
Tickets are almost sold out! Get in quick!
Register to attend
Agenda Day 1
9am - 12pm: Morning sessions:
Developing your skills to be a high impact Payroll Specialist - core techniques that can make a huge difference for your credibility and achievement.
12.30pm - 1.15pm: Lunch
1.15pm - 5pm: Afternoon sessions:
Software Suppliers - what you should be asking them to do for you and what are the trends in what payroll are being asked to provide for large businesses?
5pm: Drinks and nibbles
Register to attend
Terns & Conditions
Elephant Training and HR Limited reserves the right to amend the conference at any time if required. The up to date programme will be posted here. Once we've received your registration, we will send you a confirmation pack and a payment link. If you are unable to attend and written notification is received by us 4 weeks in advance, you will receive a refund less a 25% cancellation fee. After that, no refunds will be issued. You can substitute your attendance with someone else up to the Friday before the conference. Please email us and let us know. There are no refunds on Super Early bird tickets, however tickets are transferable within your company.
Photography may take place during the conference and these images may be used for future promotion or articles about the conference. By attending the conference, you are giving your consent to be included in these images. Please contact us if this is an issue.
Register today!
Super Early Bird tickets: Now Sold Out.
Early Bird tickets are $595 + GST - Sold out.
Full priced tickets are $795 + GST.
You can also add on an 'Out of Town' package for $150 + GST which includes one nights accommodation.
Multi-packs
Register 2 people and you save 10%
Register 3 and you save 25%!
Sign up to keep up to date on payroll events
Read about the Payroll GC 2015

Elephant News
Our newsletter is loved because we pack it with case law, quizzes & tips - but not too much.
To get a copy each month click here.
Quick Find:
HR Training
HR Consulting/Contracting
SME Business Support
Read about the Payroll GC 2016
Venue: The Rose Park Hotel, Parnell, Auckland
The Auckland Rose Park Hotel is situated at 92-102 Gladstone Road, Parnell - directly opposite the Parnell Rose Gardens.
There is free parking.
They also have accommodation available.
Download the Brochure
Agenda Day 2
9am - 12pm: Morning session:
This session will deep dive into how to apply the Holidays Act correctly for complicated and unusual work patterns.
We will have a panel of Employment Lawyers, Labour Inspectors and Senior Payroll people to give you some real answers to the scenario's that cause consternation and concern in getting them right.
12.15pm - 1pm: Lunch
1 - 3.30pm: Afternoon sessions:
Getting Agile - managing multiple timelines and processing so you have time to be strategic and proactive. Agile has come out of the technology sector and you'll hear about how payroll and HR teams are using it to get things done in a whole new way.
How you can change the game - and leverage your payroll data and processes and add serious value to the business
Payroll Industry Standards - setting out the correct way to complete payroll processing.
3.30pm: Conference finish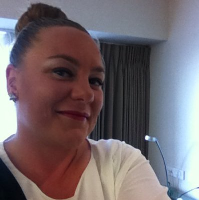 Lydia Baines,
HR Systems & Payroll
Manager, Turners &
Growers
Lydia's payroll career has
included roles at AsureQuality, Carter Holt Harvey and Bunnings before T&G. She will be speaking on how to manage and audit process and the outcomes.
Gillian Service, Employment Law Partner,
Minter Ellison
Gillian is an internationally
recognised employment law
specialist, with significant
experience practicing in top
tier law firms in Scotland,
England and NZ. She will be
covering the Holidays Act.
Ian Johnson,
CEO, TimeFiler
Ian has almost 20 experience with payroll systems and has seen what works. He will discuss ideas on how you can leverage your payroll data and processes and add serious value to the business.
Dan Teo,
Agile Coach,
Assurity Consulting
Dan is a specialist in Agile and Lean and uses these values and principles to help organisations build their competitive advantage. Recently he's been working with different payroll teams using the principles and he'll share these case studies with you.
Leila O'Sullivan, Payroll Specialist,
IAG
Leila has worked in
Payroll in both New Zealand and Ireland.
She will be sharing how
IAG have recently worked
through automation and
what ideas you can use
in your payroll team.
Angela Atkins, People & Learning Director, Elephant Group
Angela has worked in HR and L&D for 20 years. She is a co-founder of Elephant and the best selling author of the Bites books. She will be presenting on management techniques you can use to influence your management team and work as a high impact Payroll Business Partner!
Brochure Mistake:
Our brochure unfortunately had the wrong date on the front page. The conference is on 16 - 17 February NOT 14 - 15.
We apologise for the confusion.
Postal Address:
PO Box 5723,
Wellesley Street,
Auckland 1141
We are delighted to announce TimeFiler as the Payroll Game Changer Conference Platinum Sponsor for 2017 - supporting and helping bring the conference to you! TimeFiler is a web application used to roster, plan leave and capture employee work records for hundreds of companies throughout New Zealand and Australia, integrated into payroll, HR and finance applications. For more information make sure you visit www.timefiler.com
Julia Shallcrass,
Employment Lawyer,
KiwiBoss
Julia is an employment lawyer who specialises in delivering people management training. As director of KiwiBoss, she regularly presents webinars for CCH Learning and is an employment columnist for NZ Herald. She will speak about how to comply with privacy law, and making deductions.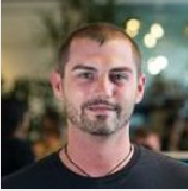 Brian DeGregory,
Global People Strategist
Brian's experience as GM, People & Culture for companies like Vend and Pumpkin Patch means he's provided top level people, culture and capability strategies that grow organisation wide capability. However he's not corporate - he's all about innovative new ways of working and will share his experience working on some recent payroll projects on what you can do differently to achieve more.
Alan Reid,
Labour Inspector, MBIE
Alan joined our panel at the 2016 Payroll Game Changer Conference to discuss what issues he sees as a Labour Inspector and answered some of the questions around how to apply the Holidays Act. Alan will again be on our panel in 2017.
Bruce George, Programme Manager, Fletcher Buiding
Bruce has many years' experience in Process Improvement and Project Management from working with large consultancy, financial services and pharmaceutical businesses in the UK. After moving to NZ 10 years ago, Bruce continued his career in banking, DHB's and now construction. He will be sharing how you can use Six Sigma principles with your payroll processes!